The Adore by Justin Alexander Fall/Winter 2022 Collection is all about uncomplicated simplicity. Designed for the bride who is bold and confident about her wedding day vision. The bride that dares to make statement on her big day. Charm is expressed through her wedding gown and will not only impress others but reflect her personality in the best way possible to celebrate her individuality.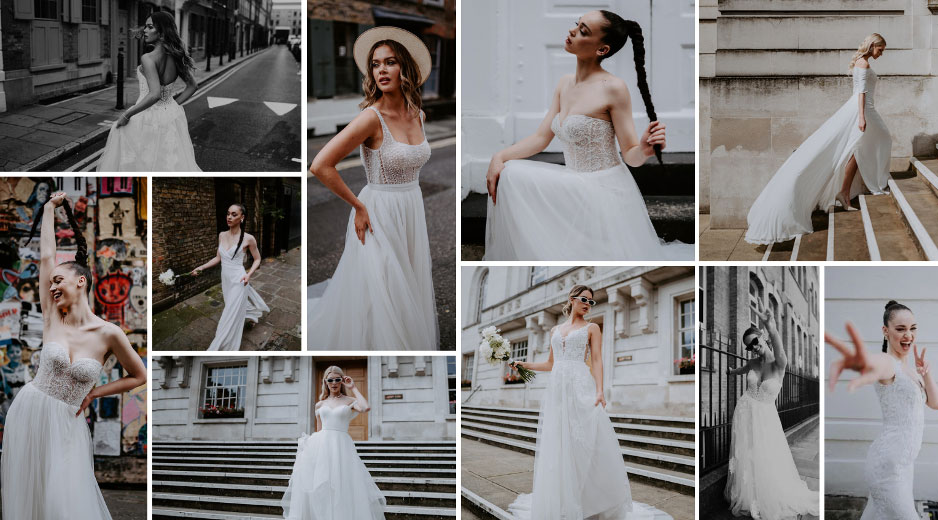 Featuring pieces from some of the biggest names, the latest Adore by Justin Alexander collection was captured in Shoreditch, London, a city where young creatives express themselves through street art. The collection and location both draw on the mutual language of wedding fashion and street art. Both are a means of creative expression, presenting the power of wedding dresses as a conveyance of character and an expression of strength.
Recognizing the strength of character and authentic sense of style Adore by Justin Alexander is known for, the collection delivers easygoing looks that have an edge. From the chicest flowing jumpsuits to flattering drop waist A-lines, every design brings informal stylish flair on a wedding day.
Celebrating bravery and boldness inspired by communities of women gathered around the world, Adore by Justin Alexander continues to inspire and encourage future brides to be theirselves, bold, and daring.