We are looking back at an unforgettable tradeshow. Thanks to everyone who joined us in Essen. We hope you had a successful event!
Text & Photos: Nordic Bridal Media
As always, it was great to see you all again and to get the chance to talk to many of you wedding experts out in the shops! We got to hear about how things are going in the stores, how brides are thinking and choosing and it was also really fun to see what purchases you made. We hope to see you again next year!
When European Bridal Week (1-3 April) closed its very glamorous doors in the halls of the Messe Essen complex, Germany, show organisers United Fairs had much to celebrate.
The largest bridal industry trade event of the year, where 500 design-driven collections met with the event's record number of retailers from no less than 48 countries, set new standards and saw renewed enthusiasm among those involved, after two years pandemic and post pandemic quiet.
New trends were set at this key show, which is deliberately early in the season to allow for deliveries into retailers at the time they are at their busiest. Those trends certainly will hit the headlines and be the focus of heavyweight social media activity in the months ahead.
Top international design houses showed their new ranges on the European Bridal Week stage – introducing elaborate details such as over-sized bow features, separates stories, modern-day detachables and a new approach to destination weddings with bohemian influences.
Plans are already in place for the 2024 show, which again will be at Messe Essen, 13-15 April 2024. Not surprisingly, bookings have already been confirmed, just one week after the success of this year's event.
Snapshots from the trade show!
Maria Rönn, who usually sells menswear, enjoyed Sedinum Bridal's beautiful stand, here with Inge Heimensen, store manager at Dreamwear.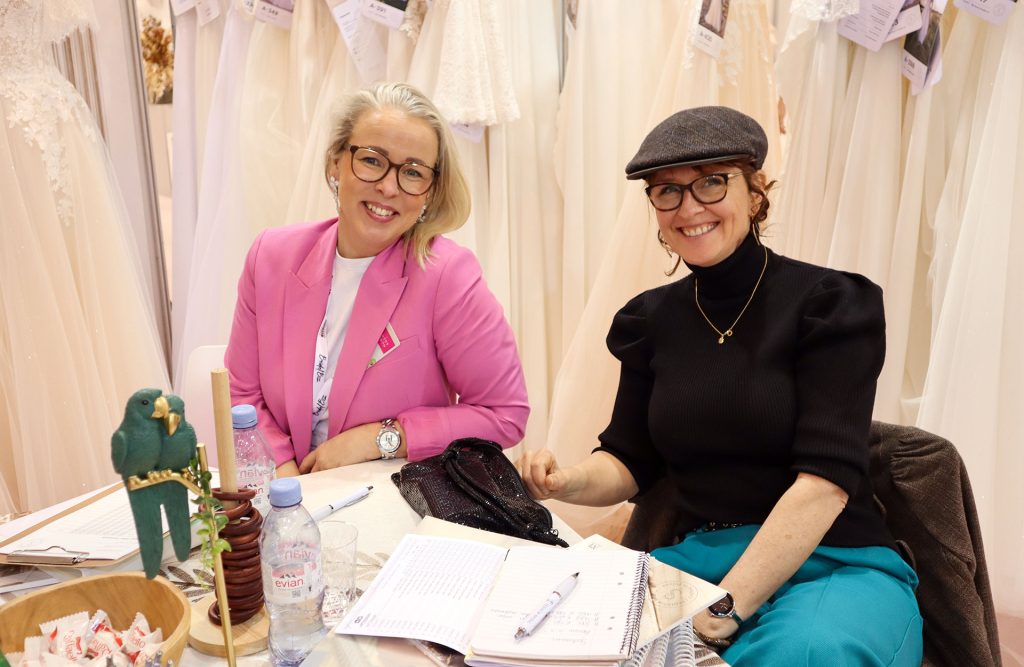 Important choices were made at the stands. Ellen and Bente from Box Brud.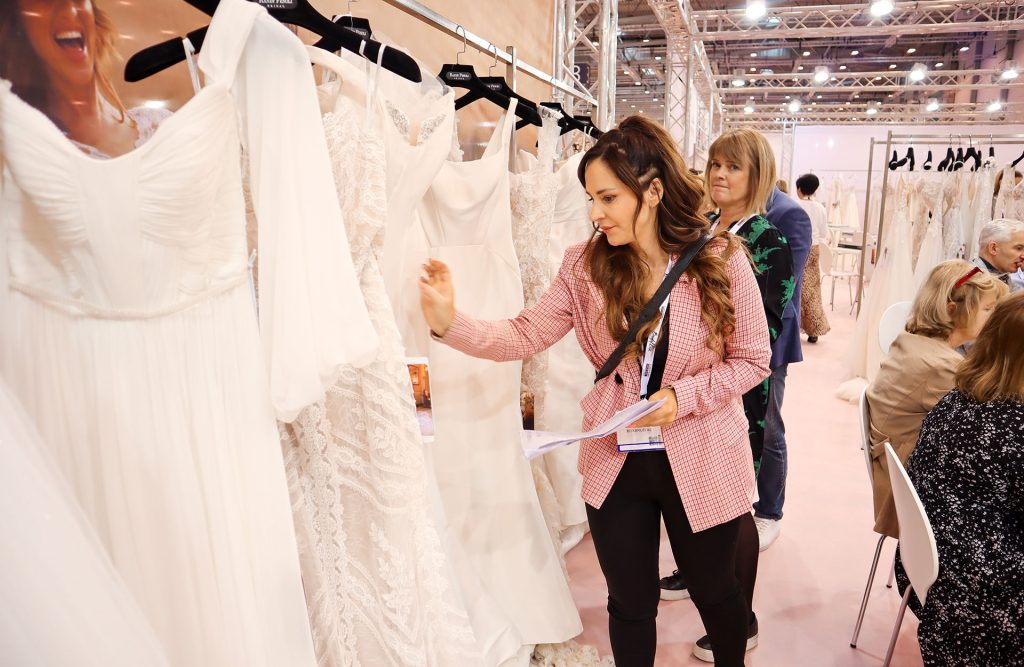 Our Nordic Lounge was greatly appreciated. A break from the shopping round with a glas of bubbles were popular both amongst visitors and exhibitors.
Justin Alexander Warshaw with customers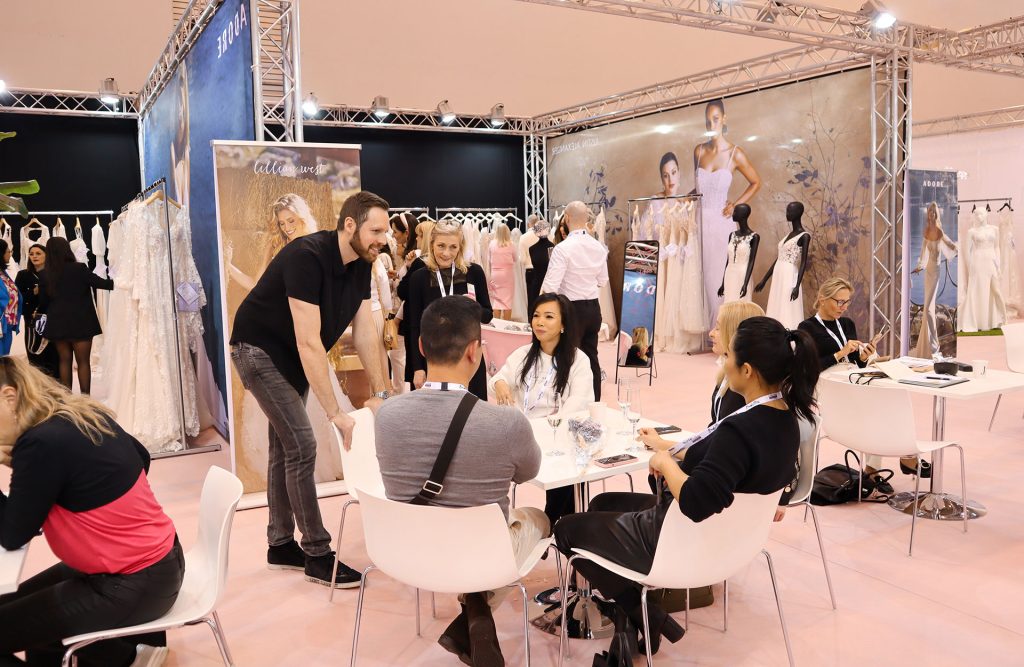 Helene from Nordic Agency Group presenting Morilees collections.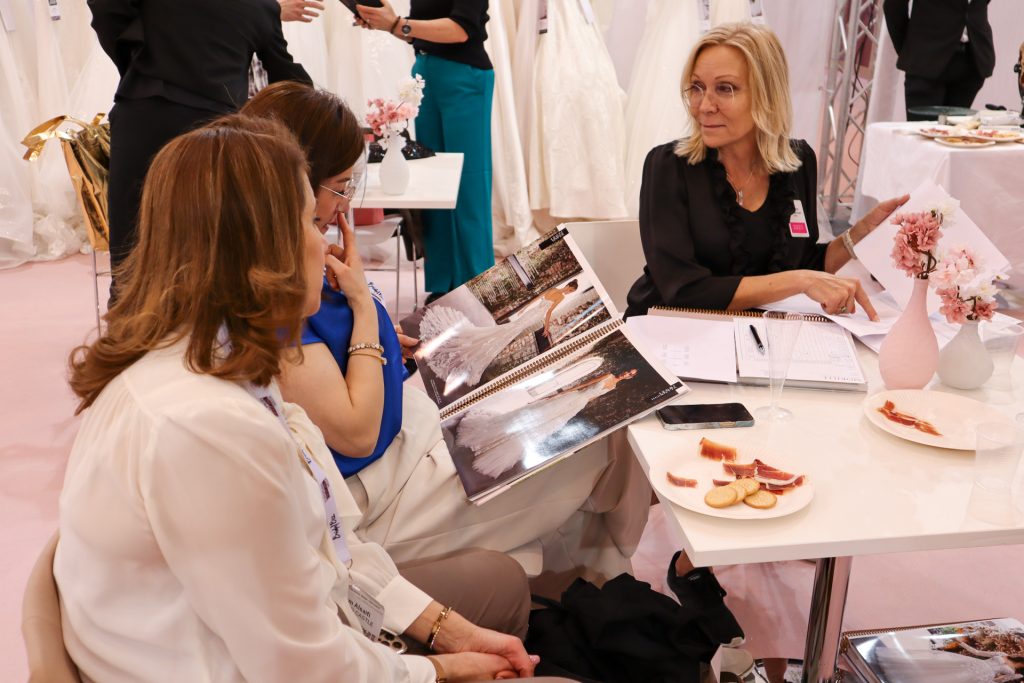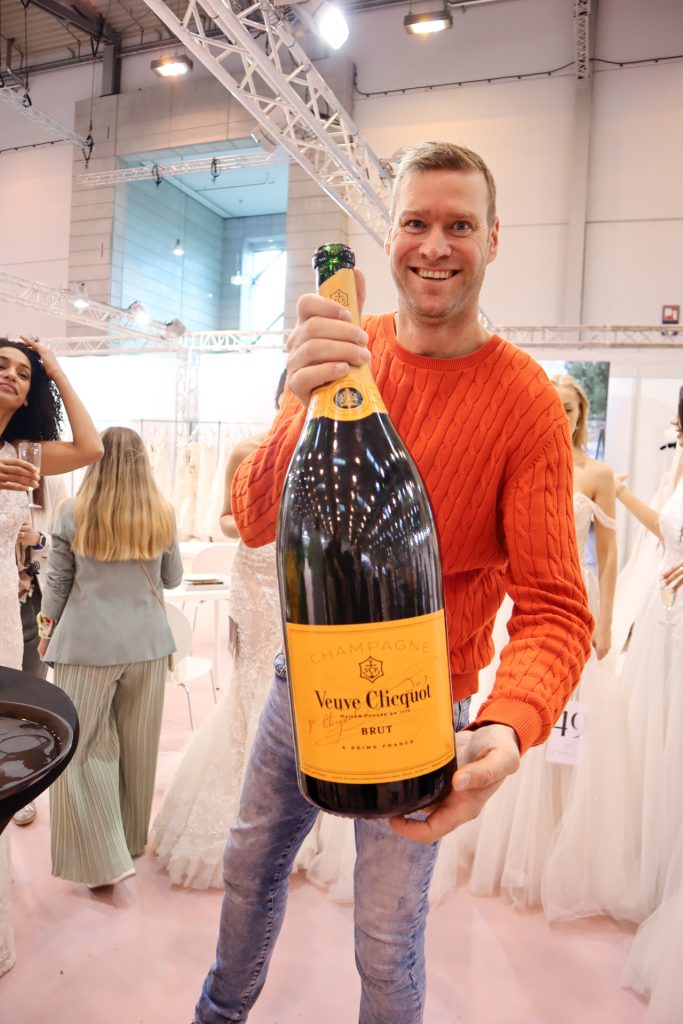 Peter Damhuis, Director of Libelle/GBS Herve Paris kicked off the after party by popping what was arguably the biggest champagne. Spirits were high and drinks and snacks were served at the European Bridal Week after party.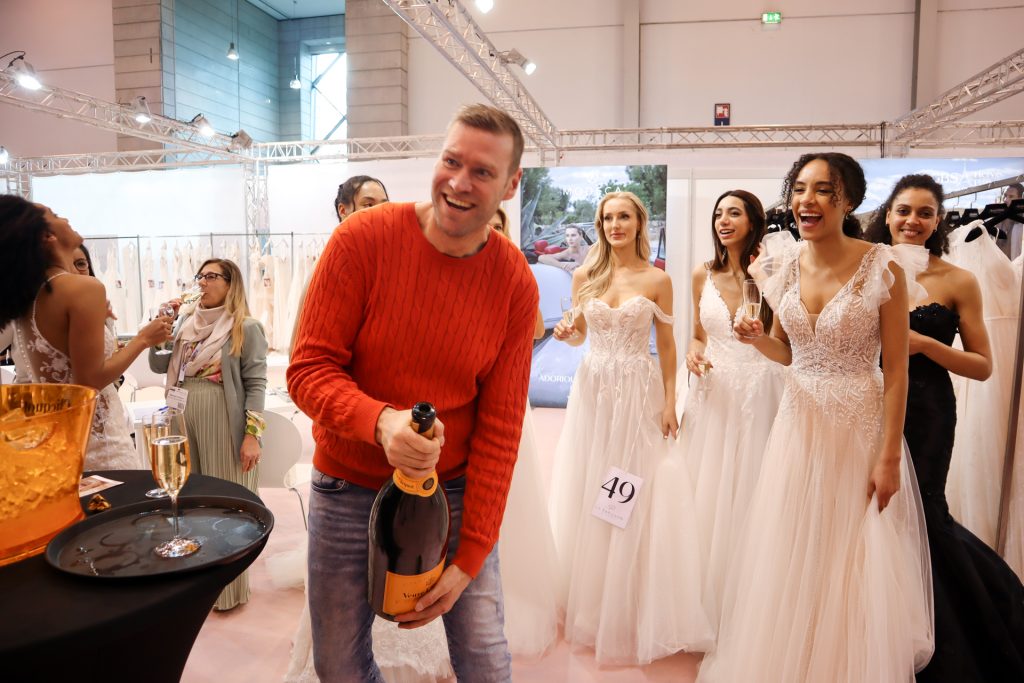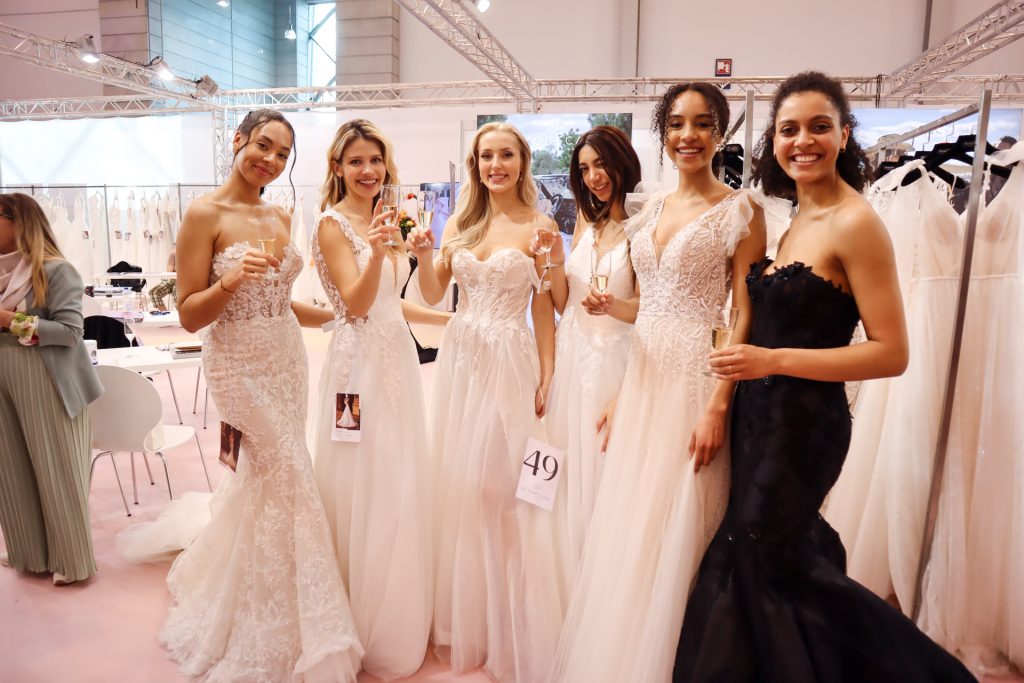 See you again next year!
Save the date! 13-15 April 2024, Messe Essen