The world's first view of Elie Saabs bridal collection!
Photos: Barcelona Bridal Fashion Week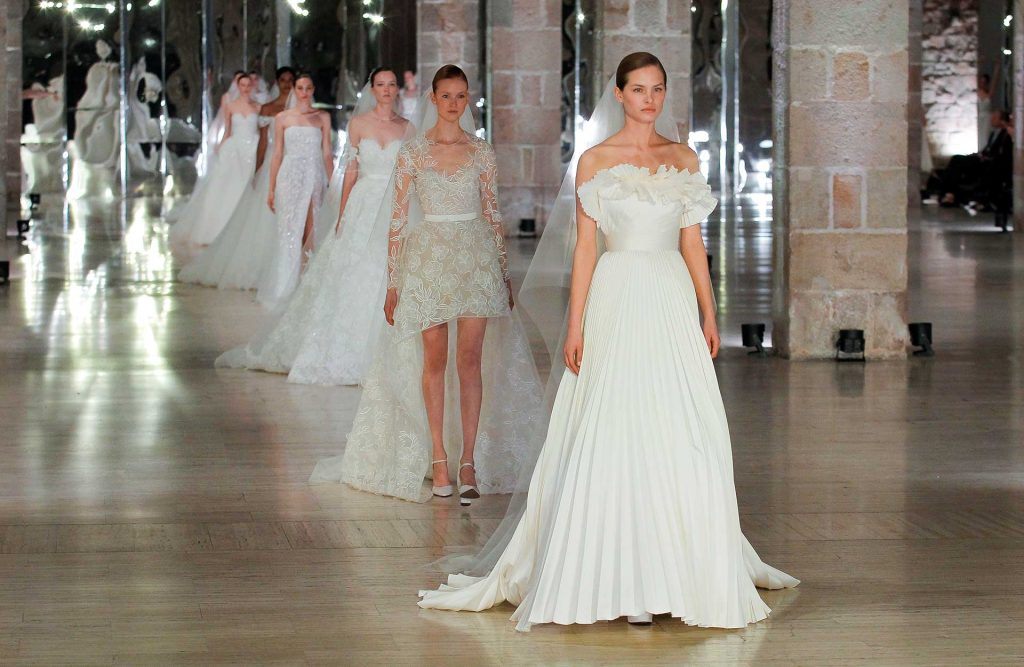 The most special and long-awaited fashion show of the Barcelona Bridal Fashion Week (BBFW) shone with its own light last night at the Maritime Museum of Barcelona in front of more than 450 guests. The Lebanese haute couture brand ELIE SAAB presented for the first time on a catwalk its bridal fashion collection during the Bridal Night, the gala event organized by Fira de Barcelona.
With a total of 30 outfits, eight of which were specially conceived for the occasion, the collection "A sense of wonder. Spring 2024" by ELIE SAAB raised great expectation. Inspired by the blossoming kingdoms of Japanese artist Katsushika Hokusai, the designs taking the runway transported the audience to an imagined universe of grace and serenity, somewhere between heaven and earth, invoking a sense of wonder.
The Lebanese fashion house's collection captures a contemporary yet fleeting moment in more than fifteen elegant evanescent gowns, crafted with exquisite fabrics and elaborated floral details. At the same time, the eight embroidered dresses created specifically for this runway show are all about tighter silhouettes, with intricate and iridescent embellishments of sequins, pearls and feathers, enhancing the graceful, whimsical and soft femininity of the ELIE SAAB woman.
According to Elie Saab Jr, CEO of ELIE SAAB: "Walking the runway in Barcelona for the first time is a remarkable occasion for us just as presenting our collection "A sense of wonder" during Barcelona Bridal Fashion Week in an exclusive show is a real pleasure. We at ELIE SAAB are thrilled to celebrate bridal fashion as we continue to expand the growing expressions of the ELIE SAAB woman."