The Justin Alexander Signature Fall/Winter 2023 collection, Garden of Love, draws inspiration from Italian Renaissance gardens.
With focus on opulence and drama, this wedding gown collection is designed for the modern bride seeking wedding gowns that express her lavish on-trend sense of style.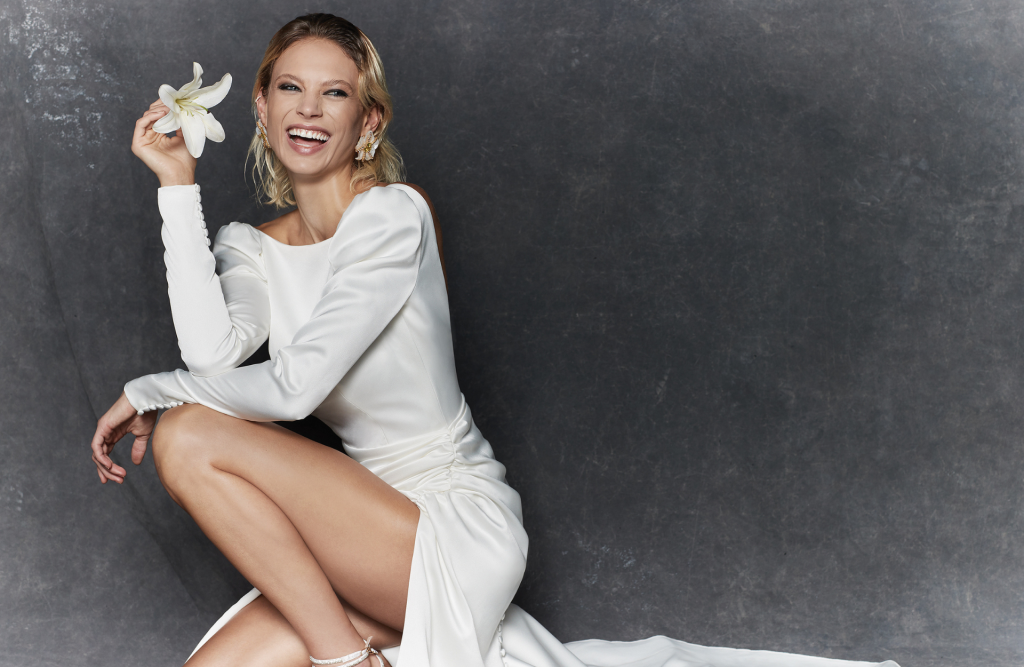 The Garden of Love collection embraces Ornate Elegance through elaborate gowns with elegant details that command attention. The trend is brought to reality in Style Cypress –an enchanting A-line wedding gown set to make a lasting impression. Pointed cuffs on the sleeves add a touch of romantic detailing. The gown is created in a delicate Chantilly lace overtop of a sequined tulle, giving off a soft allover sparkle. Matte cotton lace appliqués are scattered throughout the gown and blend with a mix of 3D laser cut crepe petals and organza flowers.
View more on www.justinalexander.com/justin-alexander-signature