Everlasting love. The kind of love that surpasses the test of time. A love that only grows stronger as the seasons change, as the years pass. The kind of love that comes running to you when your world is falling like teardrops from the sky. The kind of love that shines brighter than the sun in the summer sky. The kind of love that says, "I do".
Marriage is the merging of two souls as one –a bond beyond no other, their love beyond no other. The wedding is a special moment in the lives of these two individuals and their families, and we're honored to become a part of that bond through our wedding gowns.
The Justin Alexander brand is inspired by vintage fashion from the 1950s and 1960s. The brand embodies a classic, refined, and timeless feel. Rich fabrications with hand-crafted details create an effortless elegance with a touch of Old Hollywood glamour, and the Justin Alexander Spring/Summer 2023 collection is no exception. An exhibition of silhouettes that transcend time, brought into focus alongside decorative new lace designs and unique surface details. These gowns provide the perfect canvas for a bride to share her very own creative vision on her wedding day.
Inspired by the natural beauty of the changing seasons, the Justin Alexander Fall/Winter 2023 collection, Time to Fall in Love, celebrates new chapters; like the one you are about to embark on as you wed your partner. Just as we await the change of seasons –the first snowflake, the first moment of sunshine, the first dive in the sea, the first the fall of autumn leaves— this new drop of wedding dresses brings excitement through fresh, romantic, and invigorating designs. From buoyant fabrics to irresistible details and elegant shapes, it's time to fall in love all over again.
Experience the new collection and begin your wedding dress search at www.justinalexander.com to find The One.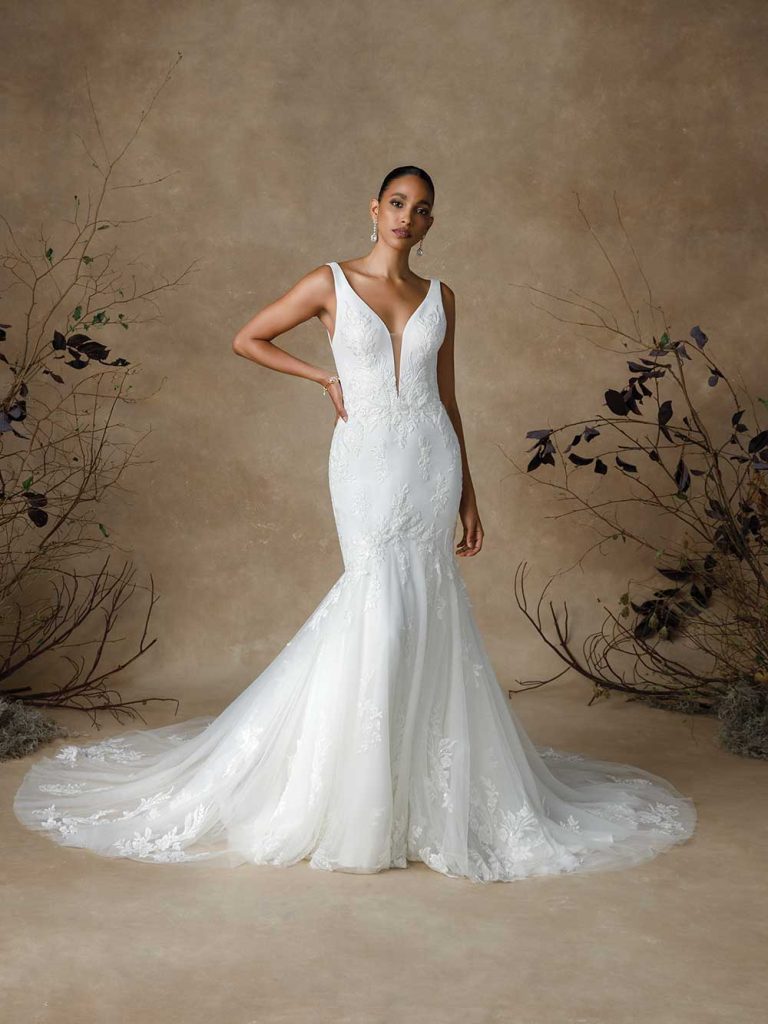 Justin Alexander Signature redefines luxury
With its respective focus on opulence and drama, Justin Alexander Signature is designed for the modern bride seeking a wedding dress that expresses her lavish and on-trend sense of style. From ornate beadwork and rich fabrics to innovative designs and impeccable craftsmanship, the Justin Alexander Signature collection is in a class of its own. The Signature bride is a confident, self-assured and elegant woman who is independent and a trend-setter in her peer group. She is curious, active and interesting. Her lifestyle is modern and stimulating, and she incorporates her life experiences into her wedding style.
The Justin Alexander Signature Fall/Winter 2023 collection, Garden of Love, draws inspiration from Italian Renaissance gardens. Known for their beauty, these gardens exude romance, sophistication, and attention to detail, in the same way our new collection was crafted. The season begins with our signature modern styling with unexpected elements such as sheer backs and sides, sculpted exposed corsetry, thigh high slits and sultry low backs. It then builds into romantic couture craftsmanship with fashion-forward floral appliqués, bold textures, and opulent hand-beading that emits a subtle sparkle. This collection marries romance and modern sophistication in a style that embraces the elegance of these Tuscan gardens.
View the new collection at www.justinalexander.com/justin-alexander-signature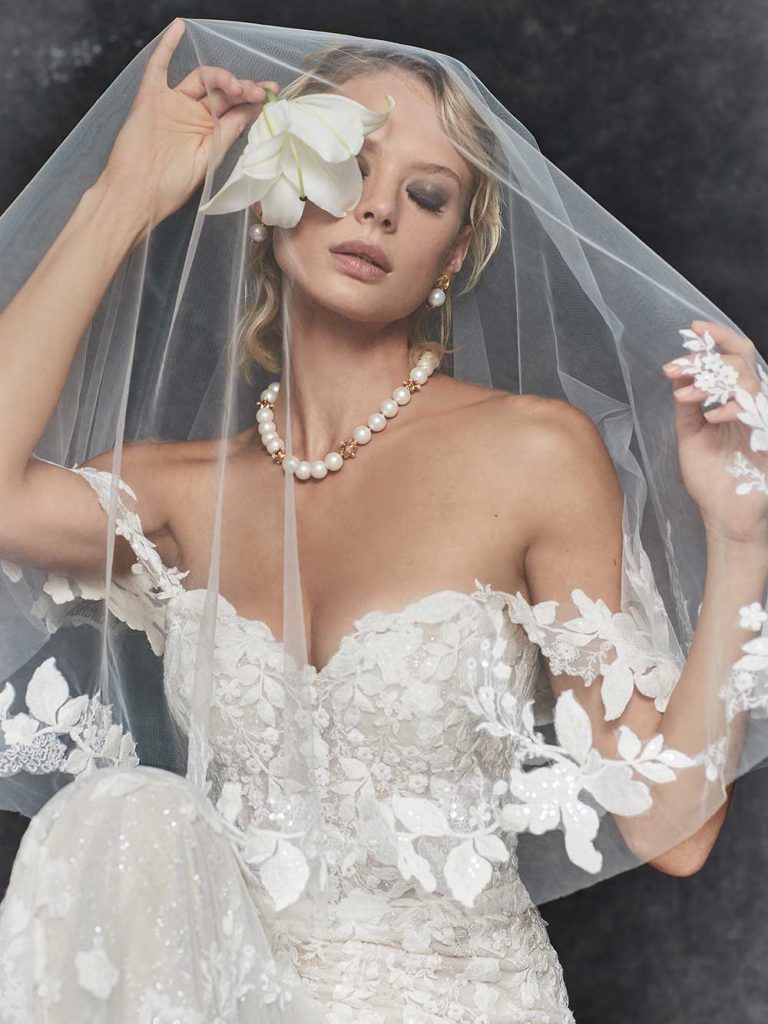 Sincerity Bridal
The Sincerity Bridal collection is designed for the charismatic and classic bride who wants the perfect princess dress 'fit' for a fairy-tale wedding. Ball gowns, jackets and lace detailing are staples in the collection, and are complemented by new silhouettes and styling from fit and flares to illusion backs. The diverse collection meets the needs of any bride seeking graceful romance.
Our Fall/ Winter 2023 collection, Misty Roses, was inspired by the rose: universally known for its romance and passion, much like this collection. Our bridal gowns will envelop you in all their beauty and fill your senses with luxurious florals, and ever-lasting classics all while exuding ethereal romance. The gowns in this collection much like a rose will serve as a reminder of your journey to love and hold a special place in your heart.
Experience the new collection at www.sinceritybridal.com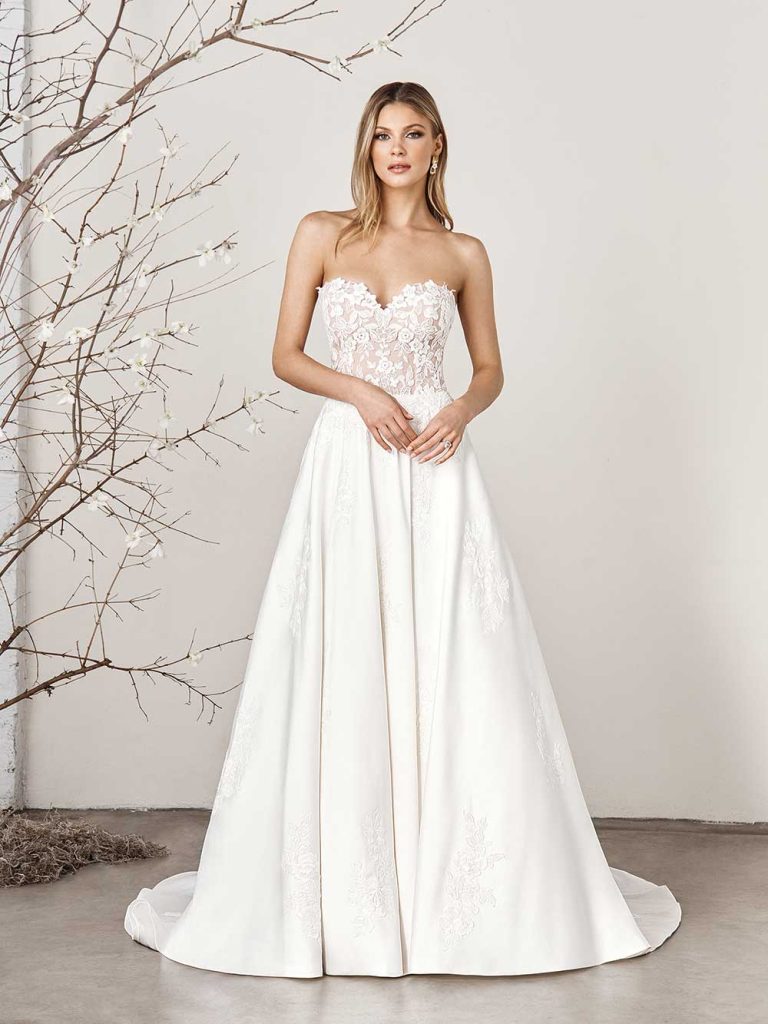 Lillian West
Lackawanna, Pennsylvania, is not only famed for its breath-taking landscapes, but it is also where Justin's grandmother, Lillian, met his grandfather, Gerald. The Lackawanna Heritage Valley is both a place of cultural significance for America and a loving memory for the Justin Alexander family. Their story sparked the very idea of Lillian West; free-spirited, unconditional, and untamed love.
Lillian and Gerald inspired not only this collection, but Lillian West as an identity. Whimsical and romantic details embody the brand, leaving brides feeling effortlessly chic. Airy A-lines, celestial fit and flares, boho detailing and light laces make this collection the perfect blend of romance and elegance with a laid-back approach.
The Lilian West Fall/ Winter 2023 collection, the Lackawanna Collection, is derived from the direction of life that the Lillian bride leads. From fast paced waterfalls to warm days filled with the beauty of an untouched forest. Lackawanna gives you bold laces, effervescent sparkle, and pure comfort. This is a journey you'll never forget.
View the new collection at www.justinalexander.com/lillian-west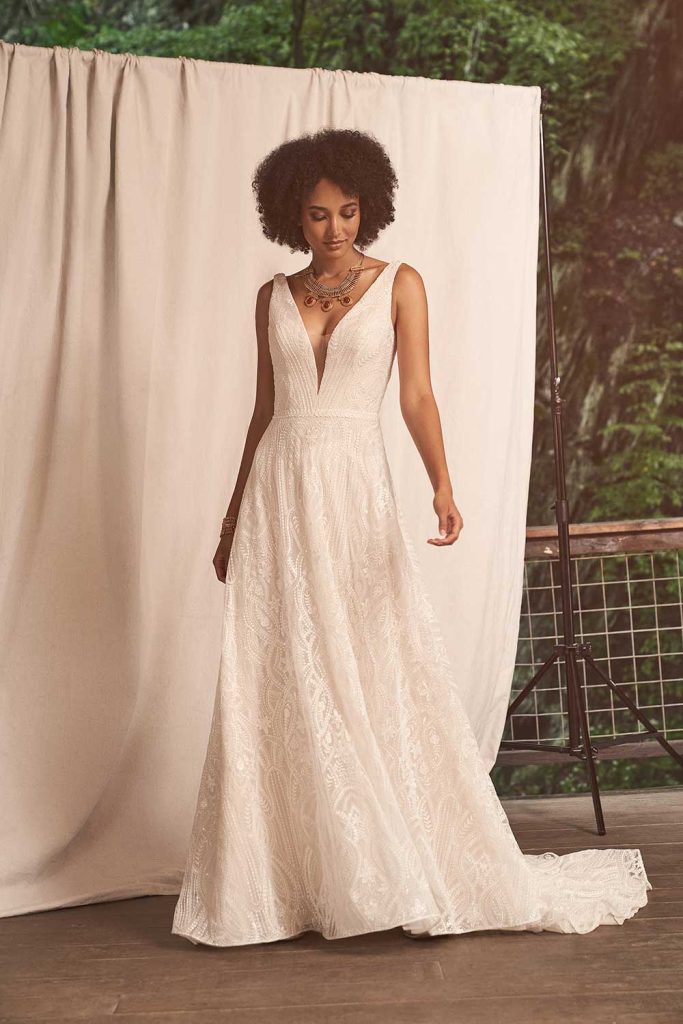 Adore by Justin Alexander
The most outdated concept for this new generation of brides is that they "should" do anything according to societal expectations. Ideas such as wearing a certain type of wedding dress, being expected to pay more than their budget allows them or styling themselves in a certain way for their big day, are ideas of the past; and Adore by Justin Alexander is here to challenge them. Adore represents the story of the most rebellious and cosmopolitan psyche, the modern bride.
Light, trendy, and relaxed details embody the brand. Adore by Justin Alexander was designed for the chic, fashion-forward budget conscious bride looking for an affordable and fresh look for her wedding day. Celebrating the bravery and boldness rooted in communities of women –gathered around the world— Adore continues to inspire and encourage future brides to be self-identifying, daring, and different.
The Adore by Justin Alexander Fall/ Winter 2023 collection, Sweet Rebels, reflects a duality of sophisticated yet youthful designs. Bringing to life big day fashion looks that resonate with the most progressive and brave brides of today. A mix of contrasts distinguish the collection, with strong yet feminine wedding dresses alongside bold and delicate details. Every one of the easy-going designs embodies a youthful edge. This season expresses the rebellious and uncomplicated soul of a brand-new generation of brides-to-be.
View the new collection at www.justinalexander.com/adore-justin-alexander