Light and airy bridalgowns in multi-lace and -tulle layering, with an added sprinkle of glittery sparkle, 3D floral applications and pearly art deco patterns. Creamy and blush undertones pay homage to a youthfull, girly look and the semi-translucent designs combine classic sweetheart and V-necklines, in a delightful liaison with low cut backs.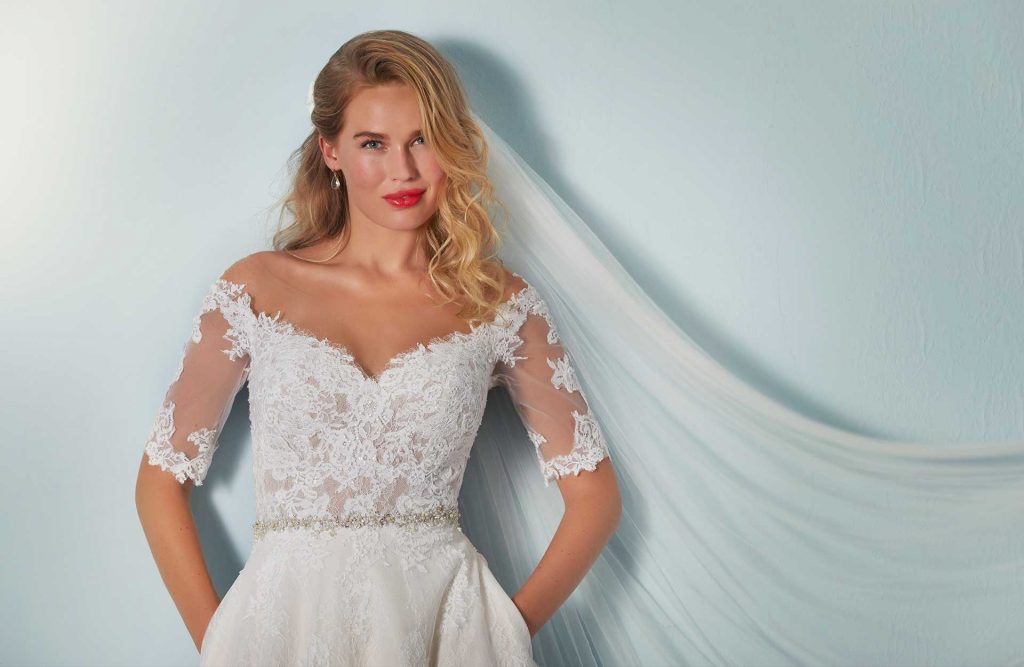 Passions by LILLY
Absolute dreamy weddingdresses with glamourous ballgown skirts and impressive trains. Fashionable fit'n'flare dresses in multi layered lace underlined with blush nuances hightlight the statement-look of the new Passions by LILLY collection and glittering sparkle add an extra layer of romance.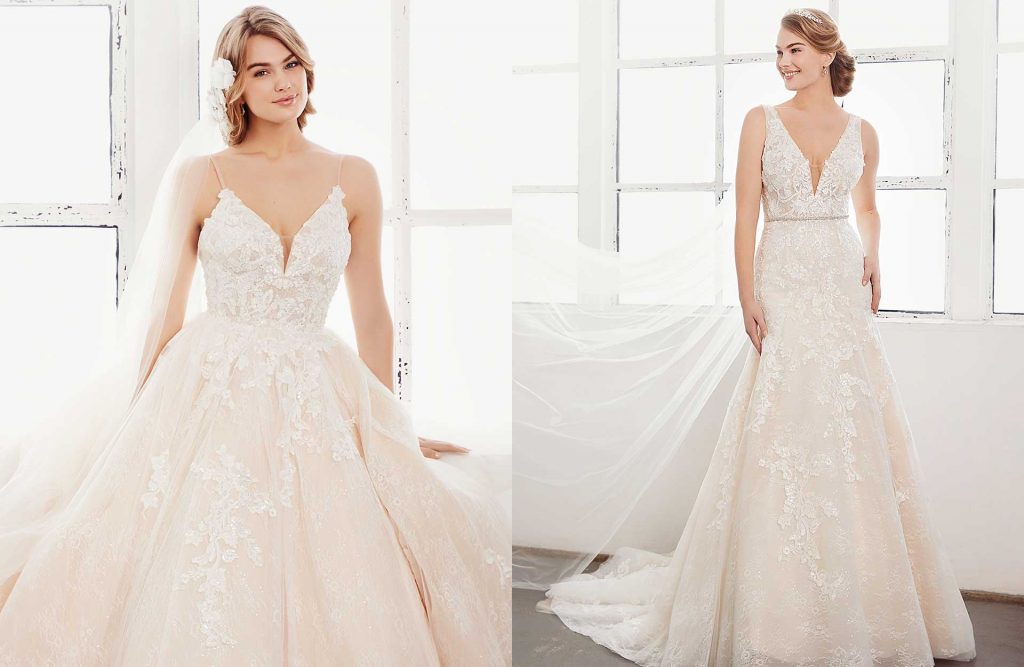 Diamonds by LILLY – Inspired tea-lenght dresses.
Sweet and happy tea-lenght dresses with semi-translucent tops and swinging 50'es inspired multi-layered tulle skirts. Lace and beading are combined in intricate patterns to define the feminine lines.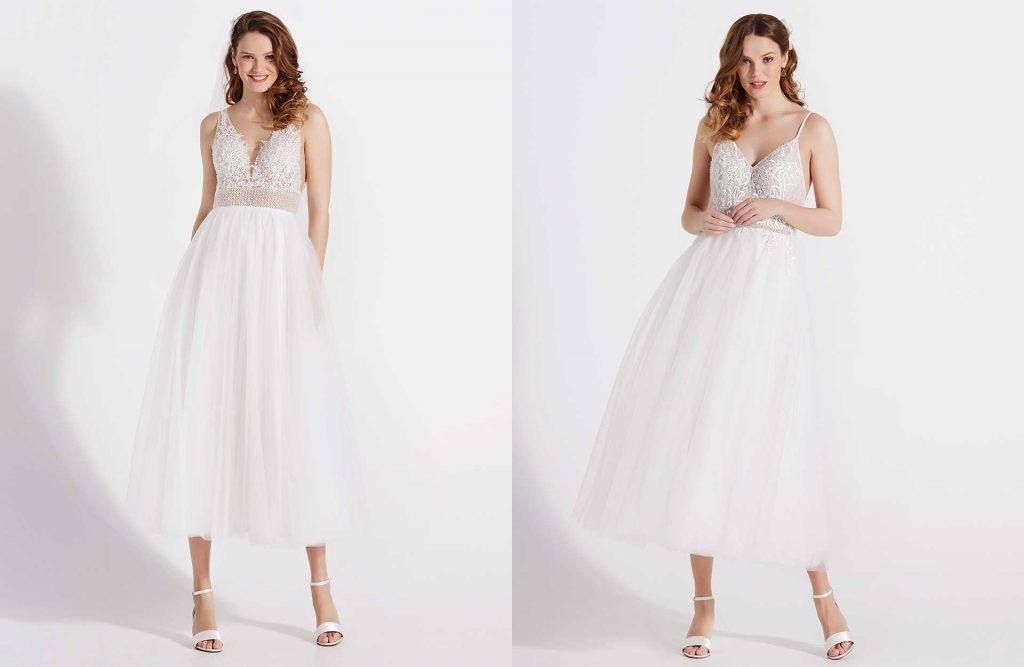 Pure white by LILLY – Pure. Authentic. Elegant
Puristic bridal creations with exquisite detailing on soft organdy, tulle and shimmering satin. Pleaded A-line skirts and low-cut V-necklines in soft, subtle materials and stunning backs.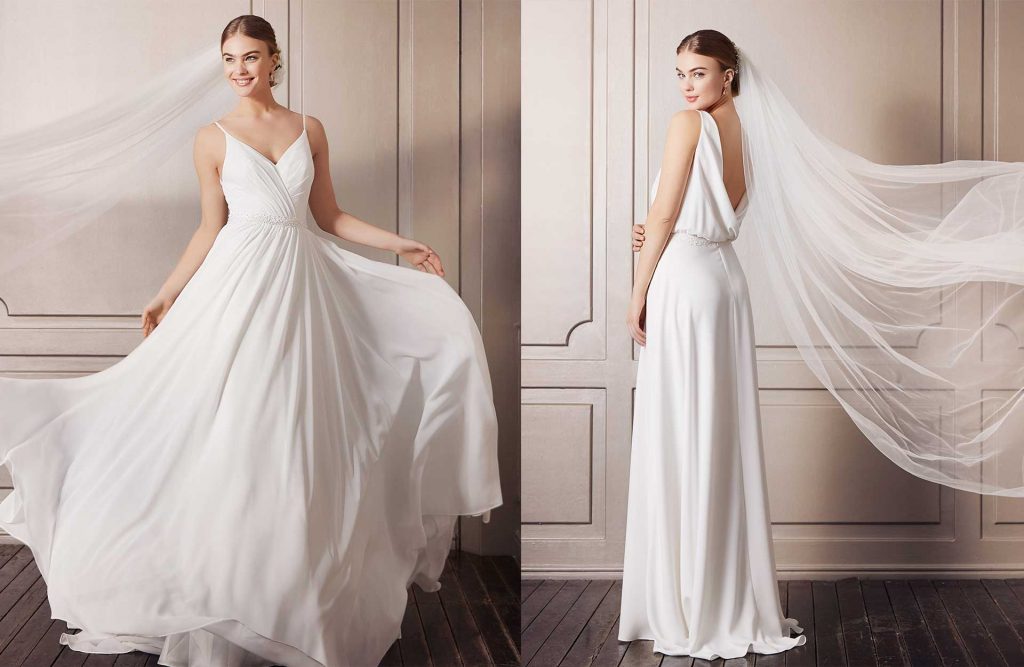 Maternity by LILLY
Romantic ( and comfortable ) bridalgowns for the expecting bride – with extra width and clever solutions for a wonderfully romantic silhouette.