Bridal Magazine Group is now changing its name to Nordic Bridal Media to communicate even more clearly what we offer.

Most people know us as Bröllopsmagasinet, Bryllupsmagasinet, Häät ja Juhlat or Nordic Bridal. The company behind these products has for a number of years been Bridal Magazine Group, something many may have observed in various contexts.
Over the years, our online products and our overall concept of marketing on different platforms have become more and more important, both for us and for our customers. Magazines are not our main products anymore.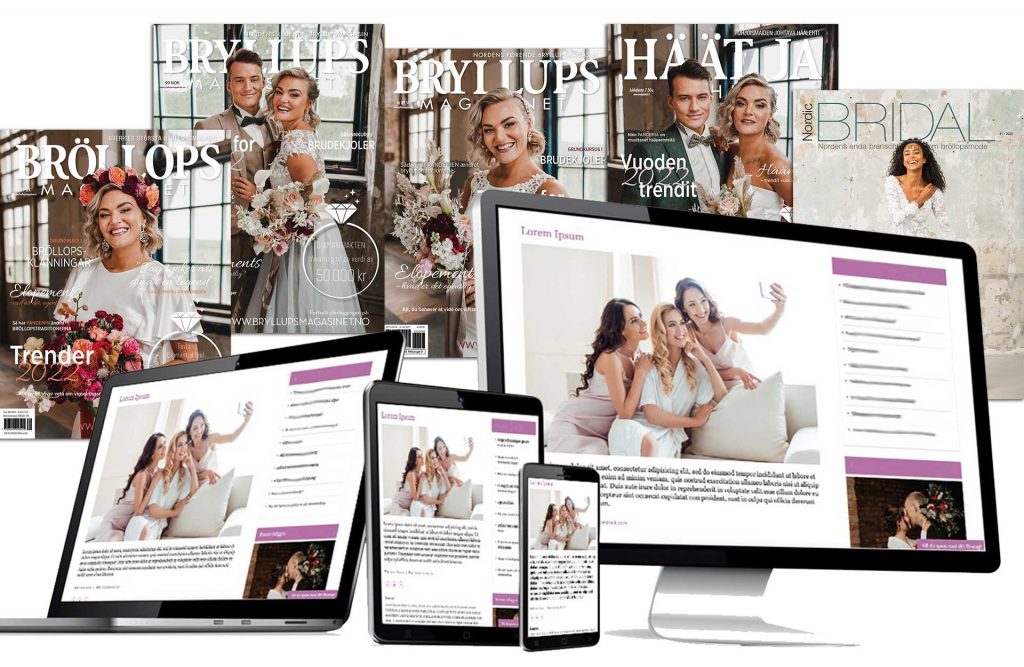 The complete marketing concept we provide, where our online products such as web articles, search engines for dresses and rings, newsletters, banners, and social media are just as important as the physical magazine creates an optimal combination where you as a customer maximize your reach and visibility.
With the new name, we want to display the entirety of the marketing we provide our customers with and direct focus to the fact that we operate in the Nordic region with products in Norway, Denmark, Sweden and Finland.
Nordic Bridal Media thus reflects what our company is, a Nordic company producing bridal media.
Get in touch with us to learn more about branding your business directly to your target group!