Inspired by the iconic British Kew Gardens and the Chelsea Flower show, Ronald Joyce´s new Botanical collection has incorporated elements of natural environments and colourful floral beauty.
Giving a modern and fashion-forward feel whilst still staying timeless, our talented award-winning designer Veni Infantino has included elegant appliques, delicate prints, bold florals, and playful colours, creating some breath-taking and unique wedding dresses.
Kew Gardens and the Chelsea Flower Show are at the very heart of British botanical beauty, which is what has inspired Veni to introduce floral print into her new collection. Using imagery of Summer Meadows and Lavender blooms, Veni wanted to explore the natural beauty of florals and has transformed some of her gorgeous ivory wedding dresses into a colourful spring dream.
Veni has also incorporated more bold lace options into her new collection, which combine the traditional look that many brides search for with a more contemporary feel. Using graceful vintage and chic floral lacing, Veni has created something for everyone in this new collection no matter size, age, or style. From a stand-out botanical ballgown to a sleek fit and flare, flowy A-lines, and structure mermaid wedding dresses.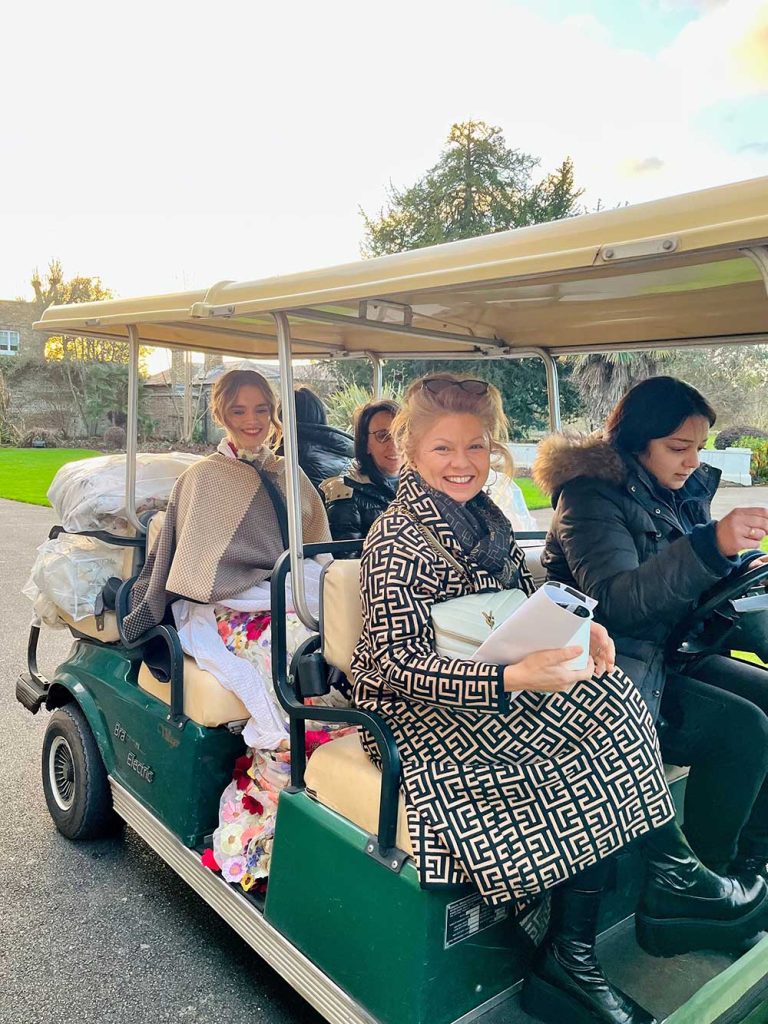 Photographing her dresses in Kew gardens and Syon Park, Veni wanted to combine the timeless elegance of the British Victorian Palm house with her chic fashion-forward designs.
The Botanical Collection is filled with dramatic cathedral length trains and capes, 3D floral details, extravagant lace, and chic prints. Perfect for brides who want to push the boundaries on the traditional wedding day look, in favour for bold and avant-garde wedding dresses.
The Botanical collection will be in stores soon. Follow our Facebook Instagram and TikTok pages for the latest announcements and inspiration. For a sneak peek of our new collection please enjoy out behind the 'Behind the Scenes preview'.