Create a great first impression and increase sales by coordinate your dresses by colour.
You can arrange the dresses in your store in a number of ways, one way to do it is by color. This has proven to be a very efficient way to do it.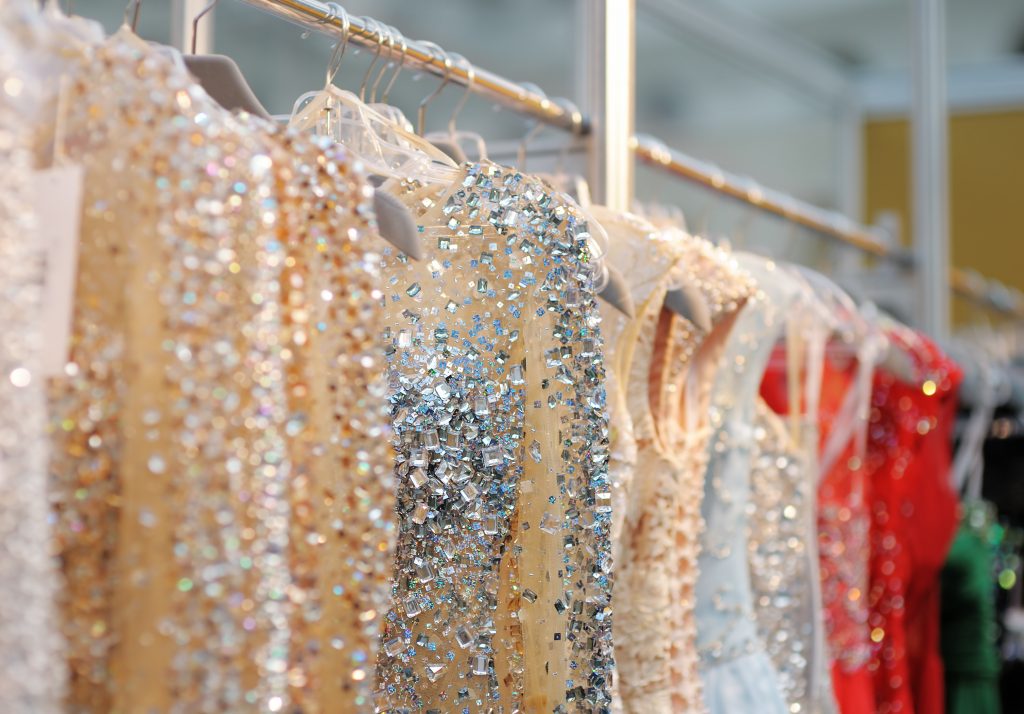 As a retailer of wedding- and evening dresses it's important to create a good vibe in your store. The mix of different pattern and colors of the dresses can easily create a messy impression which will not benefit your sale. One way to create a tidy impression is to sort the dresses by color.
First step is to sort your store by products. Create different sections containing wedding dresses, evening dresses, shoes, purses, jewelry etc. Then sort each section by color. By color coordinating, you not only create a pleasant impression, but here you can also highlight different creations within the same color theme – perfect for the future bridesmaids who are looking for a common color, but who may like to wear different designs on the dresses.
The second step is to hang out the things that don't need to hang in the store. Create a tidy impression by only displaying what you want to sell first hand. Then, if the customer asks, pick out the dresses from your stock and show them.