Text Anna Storm Foto Adobestock.com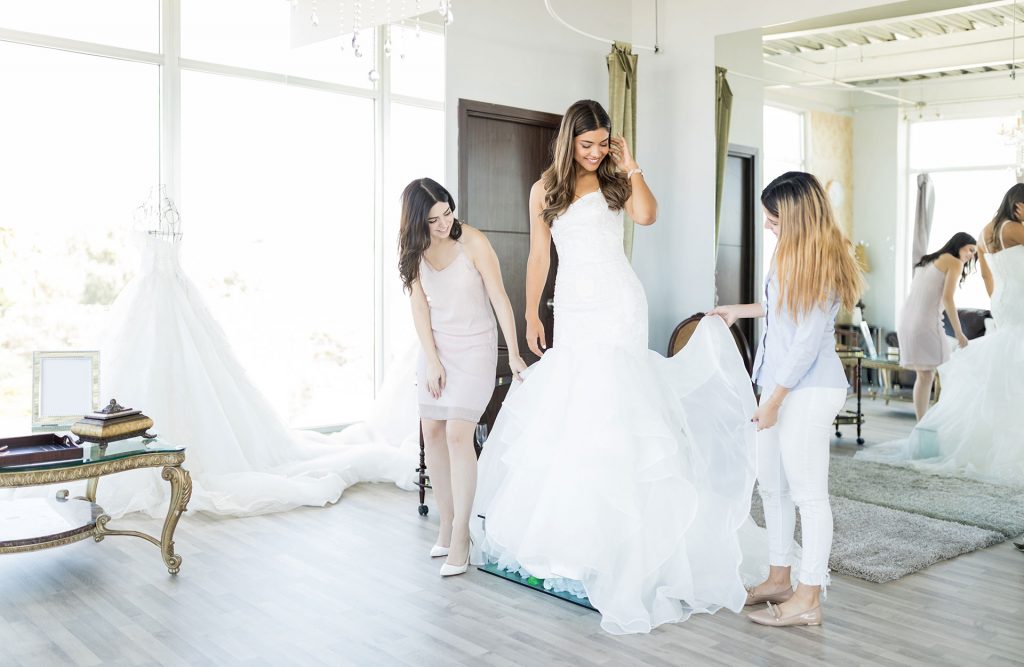 One of the most amazing things about running a bridal shop is meeting the customers. Both store owners and staff have a responsibility to create a magical meeting and good customer service is the way to a good reputation.
Sometimes it's the little things that really make a difference. The customers who visit your store are often brides-to-be who are planning for their biggest day. Their mood is therefore expectant, nervous but they are also excited. Here it is important for you to match their expectations and be careful with the small things that contribute to the customer's experience and thus your good reputation. For example, make sure to always respond to emails and messages and comments on social media. Make sure that the bookings are followed and that the customers keep the time and offer a goodie bag to each customer or send an email or letter with congratulations to the bride and groom afterwards. They are often the small details that give an impression and enhance the customer's experience of their visit to you.
Create a beautiful environment
Letting the customer step into a messy store where every millimeter of the walls are covered by dresses and the floor surface is cluttered with shoes and accessories does not create a pleasant first impression. Make sure your store is presentable for both booked customers and drop-in visits. Have you run out of space? Do not leave all dresses or accessories in front, but perhaps present your best sellers and at the meeting with a customer, you can gradually pick out products from your warehouse. Exposing everything you own at once does not always have to be the key to a good sale.
Also spend a few extra hours on your dressing room to create an atmosphere where the bride feels welcome and a place that invites the bride to try dresses in peace and quiet in an inspiring environment.
Market your services
Make sure to also market what you offer in aspects of customer service and customer experience. Here it is important not only to show off the products you offer but in fact also your service. In fact, this may be the turning point that ultimately determines whether a customer visits you or not. Show off your dressing rooms, tell us about your knowledge and expertise. Tell us what the customer can expect when he visits you.