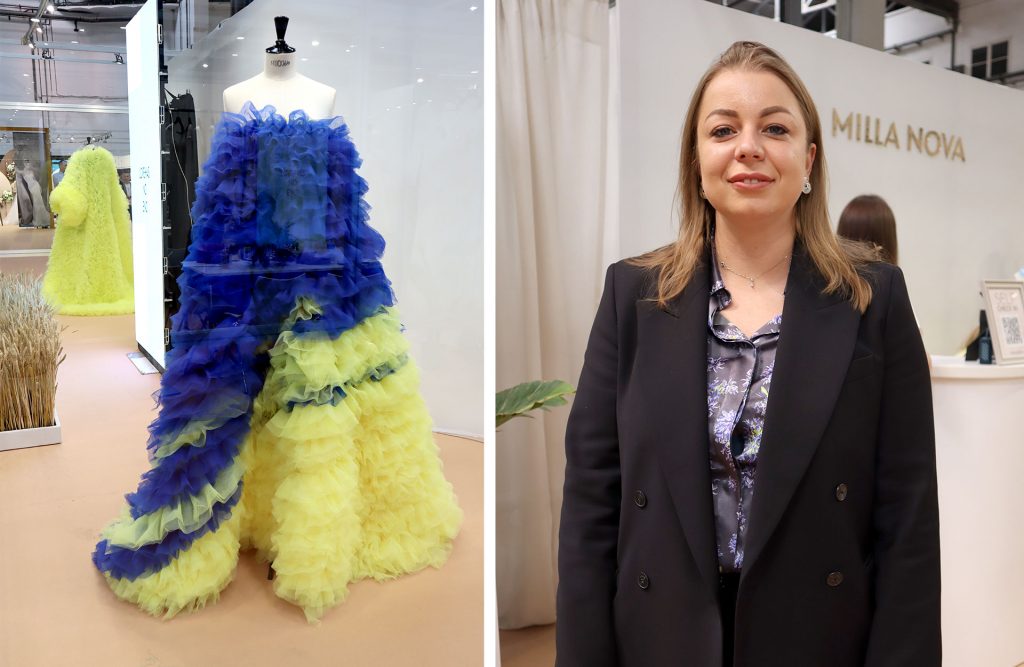 We spoke with Uluyana Kyrychuk, CEO of the exclusive bridal brand Milla Nova. In addition to wedding dresses, the company now also manufactures safety vests for the military forces and clothing for medical personnel.
Text & photos: Mari K Loewen
Of course this means hours of overtime work but everyone is willing to help. – We want to contribute as much as we can, says Uluyana Kyrychuk.
Uluyana tells a touching story about what it is like to run a company while living in a country at war and our eyes get inevitably watery when she describes the situation. Her own 11-year-old son is responsible for the local bomb room and makes sure that everyone comes in when the plane alarm goes off. In addition, everyone knows where to buy military equipment and what it costs, says Uluyana.
– Everyone really shows up and helps in different ways, both young and old.
The Milla Nova brand has 600 employees and most are still located in Lviv, Ukraine. After the war broke out, the brand also decided to produce dresses in the Ukrainian colors to draw attention to the situation in the country.