What you can expect to see from this year's less-is-more wedding day approach
2020 has been an interesting year where many of us experienced change in different ways and across many areas of our lives. Most certainly, we've been forced to change our approach towards wedding planning and how some of us might get married in 2021. A little-known big day concept we will definitely be seeing more of throughout the coming year, and most likely for years to come: micro-weddings!
It pretty much does what it says on the tin, a micro-wedding is a small, intimate wedding, usually attended by no more than 50 guests, with a much more casual vibe. Still featuring time-honored traditions that make it a wedding day but on a much more modest scale.
For those of you having to do a 360 on your big white wedding day, try to remember one big fundamental – Love is not cancelled!
There are so many ways you can still celebrate, and so much to look forward to. Take full advantage of having a low-key wedding day! Adds Justin Warshaw CEO/Creative director Justin Alexander
To help brides get inspired Justin Alexander is sharing top tips for making it a truly unforgettable day!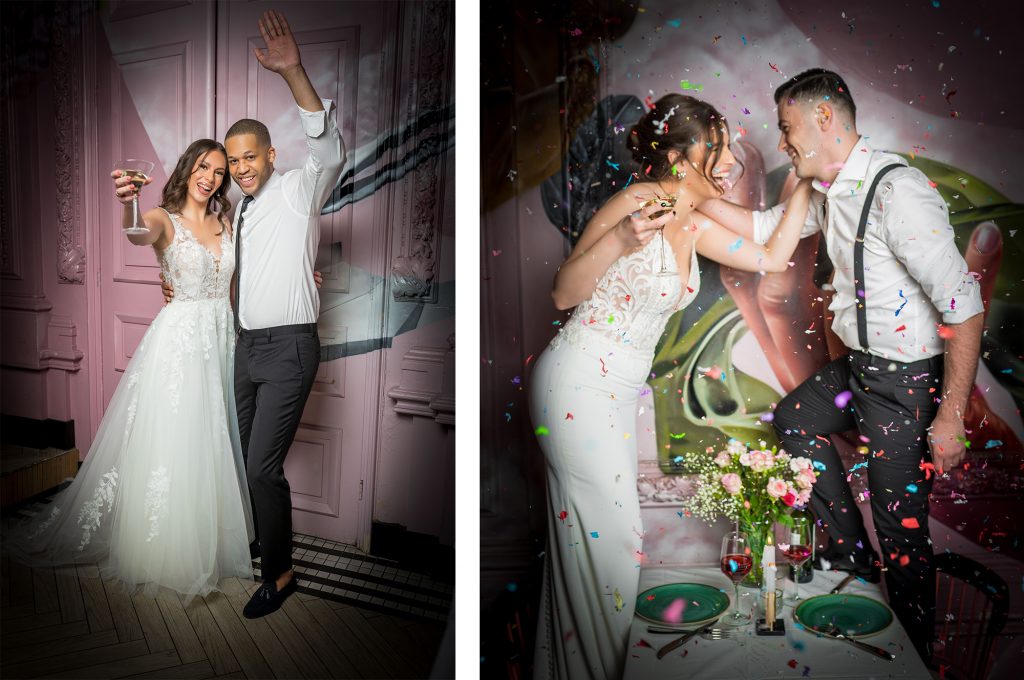 Step 1: First find the venue
Party at your favorite restaurant
What could be better than throwing a private party at your favorite eatery with your other half and all your nearest and dearest to celebrate tying the knot?! Many establishments are offering bookings for receptions and some even offer a dedicated space for a low-key ceremony. This allows you to celebrate your special day over an incredible meal, with drinks flowing and great company! Why not work with the chef to create a special wedding day menu? Why not include a signature cocktail? or an elaborate tower of deserts?
Embrace nature; milkshake brings all the guests to the yard
Planning to get married in the warmer months? Then a low-key backyard wedding at home, or at a family member's house is a great option for a laidback celebration. You can easily turn a rustic yard into a cute cozy wedding venue with a few sets of string lights and handmade signage (and a few cold beers!) A cute welcome display of nostalgic photos and rows of lanterns will help to create atmosphere and guide guests to seating areas. For food, why not call on your friends to help rustle up a bad-ass BBQ with all the sides? Or fill giant pitchers with refreshing welcome drinks?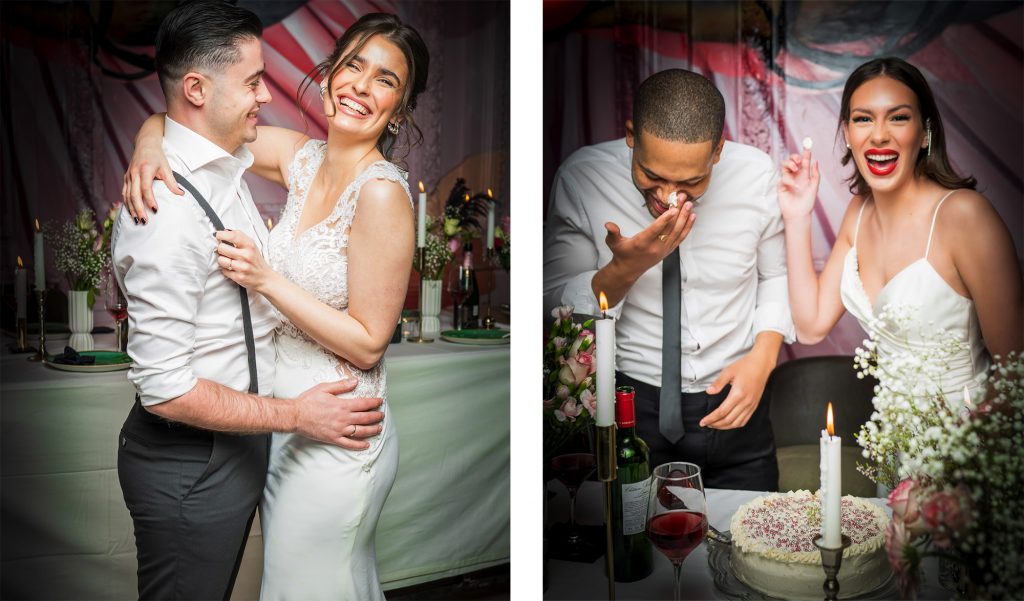 Step 2. Next comes the dress
Dress-up for your unforgettable day
The smaller ceremonies that took place in 2020 have already given brides the confidence and inspo to get creative with their own wedding dresses. By now we've all seen photos of brides on zoom saying i-do looking cute in paired back super chic wedding day looks. "We have created a modern woman's dream collection with gowns that will make her feel special and unique, because that's one of our missions even a global pandemic can't change" – Justin Warshaw
A more uncomplicated day lends itself to a gown with a more casual vibe, but no matter how small or big your wedding, it is still the most special day you will ever get dressed up for, and you will have equally as much fun regardless of the scale of the event. There's also even more reason to justify a change of outfit, between ceremony and reception! Our newly launched bridal collection Adore by Justin Alexander offers the perfect designs for a micro-wedding. Just like the brides in mind, every dress is relaxed, doesn't take itself too seriously and embraces an overall lightweight, happy and uplifting feeling.
The strength of the modern woman lies in her ability to be an individual, and our Adore by Justin Alexander collection is dedicated to giving each and every bride across the world a chance to find a dress that reflects her personality and spirit, regardless of budget, shape, size or background. We have seen a strong trend appear towards a very understated modern aesthetic and toned down bridal look amongst our micro-wedding brides. From chic mikado gowns to contouring silhouettes, shorter trains, dainty spaghetti straps, flattering drape and eye-catching contemporary lace textures; this collection has it all!
"All I want for Adore is to have a youthful spirit, a character and a vibration of happiness all combined, this for the brides of today." – Justin Warshaw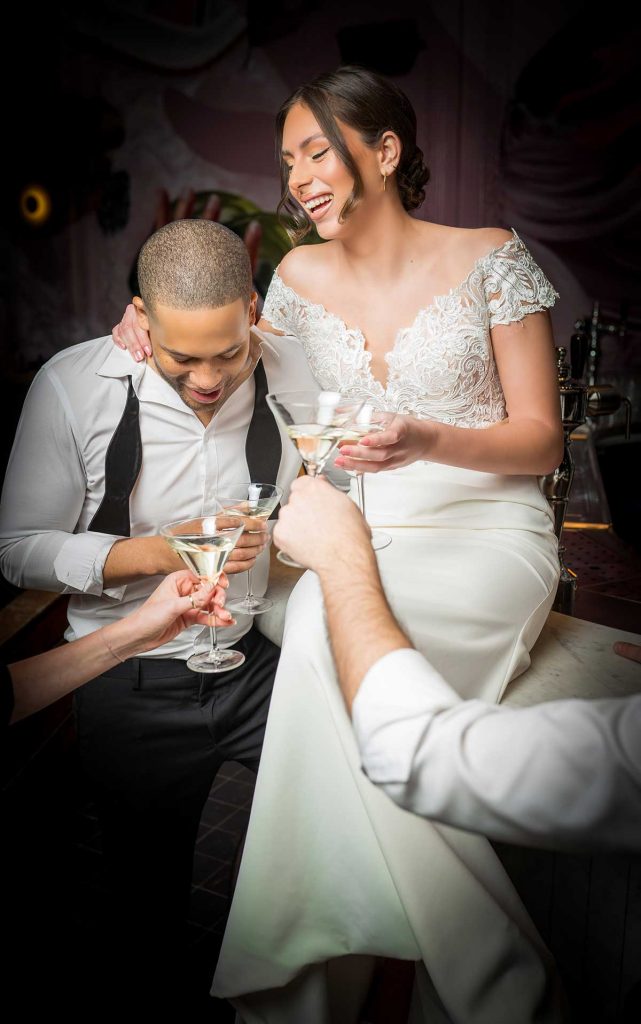 Styled shoot by Adore by Justin Alexander:
MUA artist: Doga treatment store  based in Rotterdam, The Netherlands
Location: Thomas located in Eindhoven, The Netherlands
Photographer: Alvin de Brabander based in Rotterdam, The Netherlands
Models:
Demi Maric
Senem Askin
Mesut Öztemiz
Kevin Furtado Brito Duarte